Thank you for visiting our website.
Terra Rossa - Home of Zait & Zaatar
(Arabic for Olive Oil & Thyme)
The Fertile Green Crescent, which covers Palestine, Jordan, Syria and Lebanon, is home to some of the oldest olive trees dating back to the time of Jesus Christ. The Olive trees are planted in the "Terra Rossa" (Red Soil) region which is the biblical name given to this part of the Middle East. With its magnificent Mediterranean climate, this region has the ideal soil for cultivating olive groves, citrus fruits and grape vines.
Terra Rossa imports, distributes and produces its own range of Arabian UK hand-made cuisine incorporating herbs, sauces and spreads such as Red and Green Harissa, Aubergine Relish, Zaatar & Pine Nut Sauce to mention but a few, and for those for a sweet tooth you should try Baba's Rashi & Dibis spread – the Arabian equivalent of peanut and a chocolate spread.
Award-Winning Goats Milk Lebny with Herby Zaatar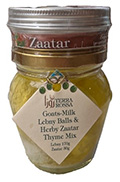 Terra Rossa is pleased to announce that it has scooped yet another Great Taste Award – its 74th in 18 years – for its exquisite Lebny Strained Yoghurt Balls & Herby Zaatar Thyme Mix. Organised by the Guild of Fine Food and judged by a panel of over 500 food experts, this is what the judges said 'The combination of the sharpness of the yoghurt balls with the aromatic blend of the zaatar is both a delight and a surprise. The tanginess of the goats mild yoghurt delivers great length of flavour and this is balanced very well with the zaatar'.
Please click here to learn more about Goats Milk Lebny with Herby Zaatar
Introducing 3 Exquisite New Jars of Sunshine
Great taste is key to authentic Arabian sauces. Now fans of flavour are in for a treat as we launch three new sauces on stand 831 at the forthcoming Speciality & Fine Food Fair 11-12 September 2023 at London Olympia.
Hand-made in small batches in the UK, these three brand new Arabian inspired sauces - which incidentally make perfect foodie gifts - are not only made from the finest natural Levantine ingredients and the best of fresh UK produce, they are vegetarian and vegan friendly too.
The 3 new sauces are: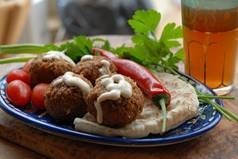 Taratour
Tahini Sauce & Dressing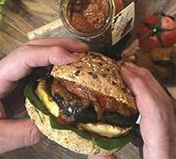 Zaatar &
Tomato Ketchup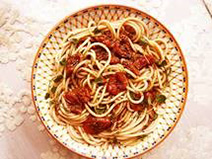 Plum Tomatoes
with Herby Zaatar

Click on a headline to view more ...
2022 Great Taste Awards
3 More Great Taste Awards for 2021
3 More Great Taste Awards for 2020
Dead Sea Salt Launches at Fine Food Show North!
Another 2 Great Taste Awards for 2019!
Mark III - Another Sweet Taste of Heaven
Terra Rossa wins the Golden Fork for London and the South East 2018
Baba's Rashi & Dibis wins 3-star Great Taste Award!
New - Bamia - Okra Sauce
Another 3 Great Taste Awards for 2017!
7 More Great Taste Awards for 2016!
Great Taste Golden Fork Award - Vote for Hanan Samara
Another Seven - with a Sweet Taste of Heaven
Al'Ard - The Finest Fruits of 'The Land'
Personalise your perfect hamper
It's Officially great, it's another 8!
Terra Rossa Mezze Night @Adnams Hadleigh, Friday 19th September
Sophie Grigson in Jordan - Watch Now on YouTube!
FBC14 Competition Winner
Thumbs up for Muhammara
Easter Competition now over
How sweet is your mum?
Just like Mama used to make!
Congratulations
Competition Time!
Award Winning Quality
The new wonder grain that has foodies freaking out!
Fine Food Digest Editor's Choice - Olive & Tomato Relish
Father's Day Competition
An indulgent combination of flavours
Easter Treats from the Holy Land
Six More Great Taste Awards!
Baba's Secret Sweet Taste of Heaven!
Spice up your Culinary Experience with Terra Rossa's Zhoug
Sophie Grigson in Jordan - A Culinary Trek from Jerash to Aqaba
Gastronomic New Mini Tri-Gift Box Range
Truly traditional Easter treats
A feast of fabulous foods
Perk up your health!
4 more Great Taste Awards for 2011!
NEW - Fiery Zhoug
NEW - Mint Infused Olive Oil
Palestian Pottery from Jerusalem
Atlas Olive Oils in France Magazine
Taste of Arabia - Terra Rossa's Slow Food Party Tuesday 22 of February
Exquisite Olive Oil Presentation Box
2010 Great Taste Awards
Terra Rossa at The Taste of London on BBC Arabic
Garlic Infused Oil Now in Stock!
Terra Rossa launches 1L Doypack Pouches
Terra Rossa adds Balsamic Vinegar to their range
Les Terroirs de Marrakech wins Gold 2 Star Great Taste Award!
Terra Rossa Launches Dukka Harissa!
Zaytoun Wins Times Readers' Ethical Business Award!
1st rank for ATLAS OLIVE OILS at the LEONE DORO dei MASTRI OLEARI international competition held in Milano
Terra Rossa Launches Zesty Sumac!
Terra Rossa Wins 4 Gold Great Taste Awards for 2008
Terra Rossa wins first place at IOTEX!
Terra Rossa Wins yet another 3 Gold Great Taste Awards!
Hampers Now in Stock!
Terra Rossa Strikes Gold (and Silver and Bronze)
Hurray! Our Infused Oils are here!!!
Terra Rossa wins 2006 iTQi Superior Taste Award